Lockdown_1
(2020)

iPhone photography
Mini short films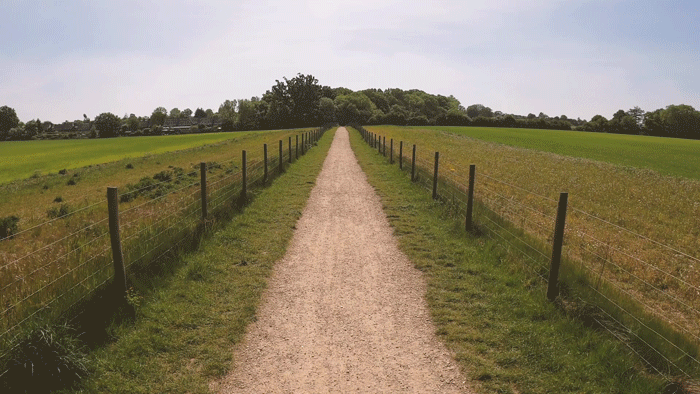 When Lockdown 1 was first imposed in 2020, everyday life underwent a profound and sudden quietening. The streets were empty, the skies too, and you could hear the birds.
As part of my mandated exercise I started cycling around central London to record the strangeness of my newly deserted city through photographs and short films.
Keep Your Distance.
In London's parks, a whole new form of graphic communication appeared overnight with these Keep Your Distance signs.


Oxford Stre
et Rendezvous.
With non-essential retail closed, Oxford Street - London's famous 2km long shopping street for everything but essential things in life - was effectively shut down. It was an eerie sight, almost post-apocalyptic, or maybe a glimpse at what the end of western capitalism might look like.
Oxford Street Rendezvous (2020) is a timelapse journey along the length of the street, from east to west. Like its namesake C'était un rendez-vous (1976) it was filmed in a single take, but on a pedal bike mid-morning on a Monday in London rather than in a speeding car at dawn on a Sunday in Paris.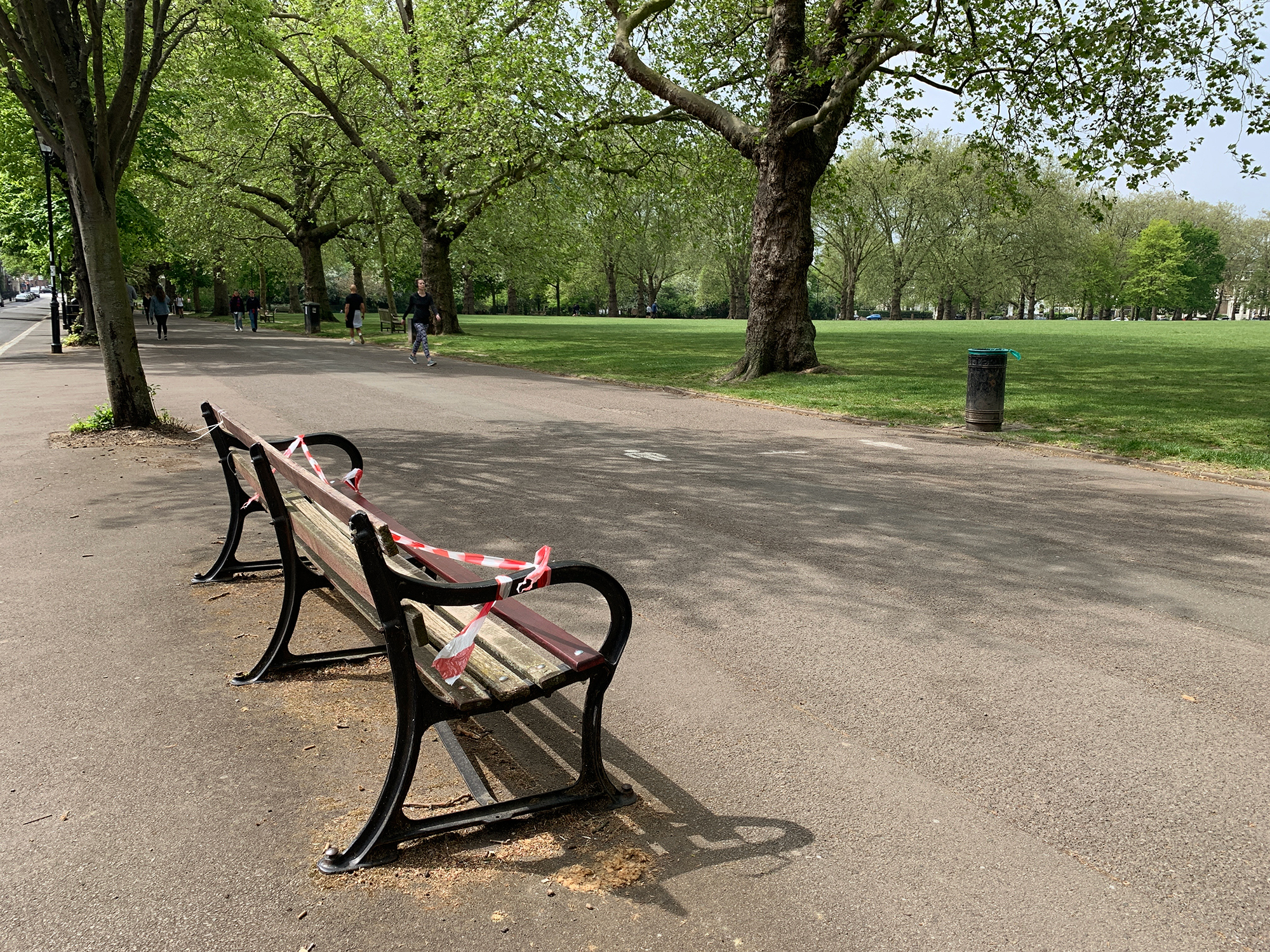 No Lingering.
As the new normal of Lockdown 1 settled in, the high streets were largely deserted, apart from queues outside supermarkets.
The parks, however, were increasingly busy, with people in perpetual motion. Lingering was discouraged, as people took advantage of their daily mandated exercise in the form of walking, running and cycling; with some London boroughs taping up benches and picnic tables, or simply removing them altogether.
Runners in Finsbury Park.
Cyclists in nearby Hertfordshire countryside.