Offcuts
28.12.21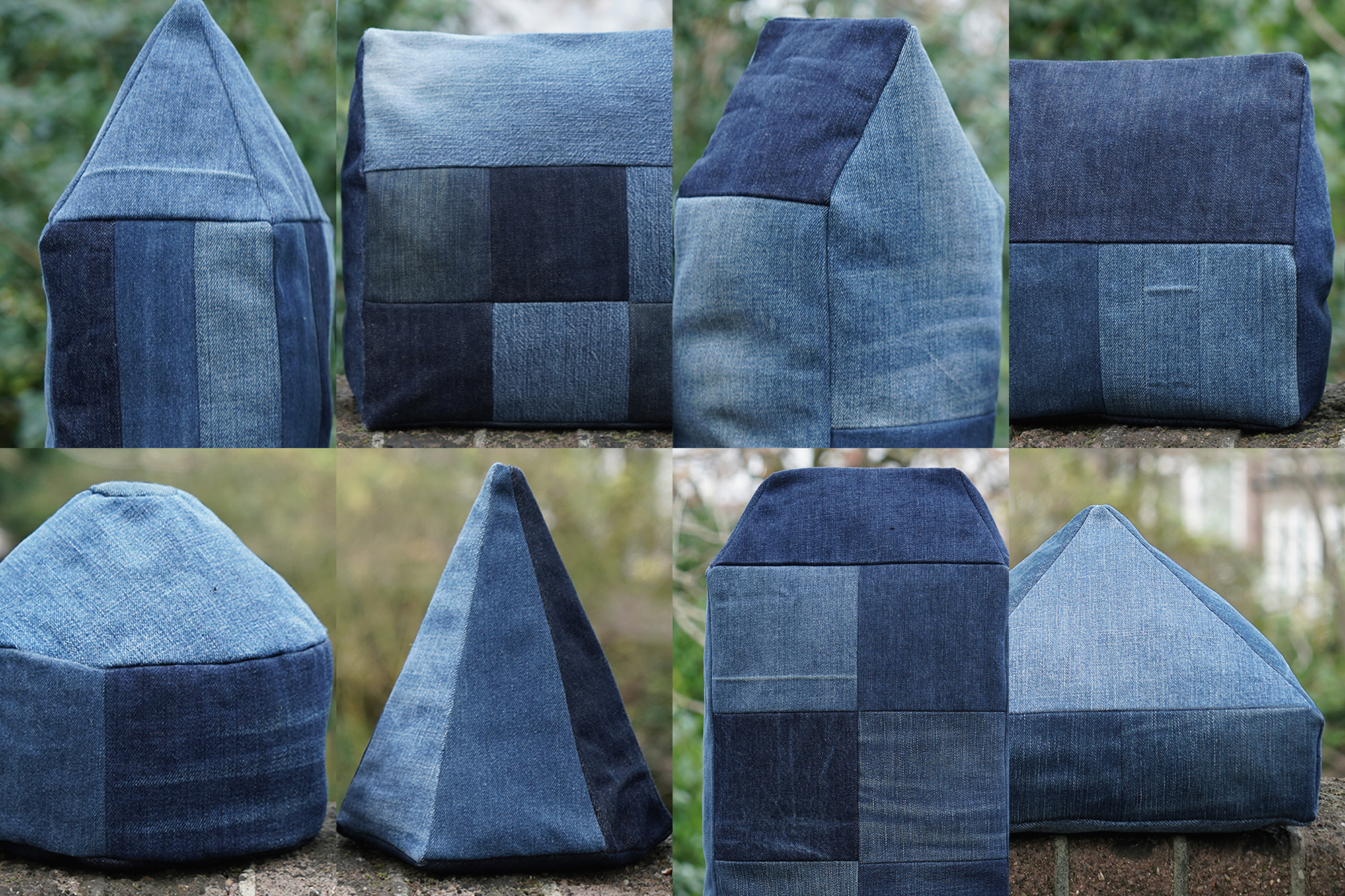 Things have slowed down with the holidays, but there are two still recent additions to the soft buildings, inspired by London's Canary Wharf and Shard.
Denim storage has graduated onto a clothes drying rack
1
.
It
is mobile and freestanding, which works well for the moment, but it won't be long before the denim supplies outgrow it.
In the meantime, I have also been keeping the denim offcuts in case I found a purpose for them along the way. I remove the fronts and backs of the legs, leaving behind the waistband, pockets and seams. Collected together, the remaining short shorts take on a comedic uniformity.
The process of cutting and removing brings to mind the graphic posters I see of butchers' meat cuts. So I make my own version of these for denim jeans, using some of the beef cut terminology.